Ductwork is one of the most neglected parts of any home or business. It remains out of sight and therefore largely out of mind, and there are so many other things that need attention, it can be easy to completely forget the ducts. Another reason why people tend to avoid bringing professionals in to clean their ducts is the fact that finding a trustworthy professional just isn't as easy as it should be. Discriminating home and business owners don't want to surrender their properties to the hands of technicians focused on making a buck. They are correct to do so.
At DUCTZ, we are passionate about being strong, close allies to people who own properties and want to stay healthy. That is why we're going to take some time to give you guidance on what a high-quality duct cleaning will look like. We also want to discuss questions you can ask prospective cleaners to ensure that they know what they're doing and will put your interests first.
MAKING SURE THINGS GET DONE RIGHT THE FIRST TIME
You don't have the time or money to deal with inferior workmanship when it comes to your ductwork. As you shop for duct cleaners in Palm Beach, here are some questions to ask. We are proud to be Florida's best duct cleaners and would love to answer these questions for you at any time.
HOW LONG HAVE YOU BEEN IN BUSINESS? ARE YOU IN POSSESSION OF A CERTIFICATE OF GOOD STANDING WITH THE STATE OF FLORIDA?
You don't want your home or business to be training ground for inexperienced technicians. Instead, you want an experienced team who knows the ins and outs of the job. Businesses need time to mature and prove themselves, and when you find one that has developed into a strong contributor, you've found the best option. You also want a company whose staff is able to handle the basics of owning a business in the first place, including doing what it takes to remain in good standing with the state. DUCTZ is proud to have served property owners with excellence for a decade and remained in good standing with Florida the whole time.
HAVE YOU BEEN ACCEPTED INTO THE NATIONAL AIR DUCT CLEANERS ASSOCIATION (NADCA)? ARE YOU IN GOOD STANDING WITH THE ORGANIZATION?
NADCA is a non-profit organization that enforces ethics and excellence in the air duct industry worldwide. They are responsible for all air duct maintenance standards, and they provide their members with training and certification. An air duct cleaner in good standing with NADCA can be depended upon to provide the industry-leading work your property needs. You can verify a company's NADCA membership at nadca.com.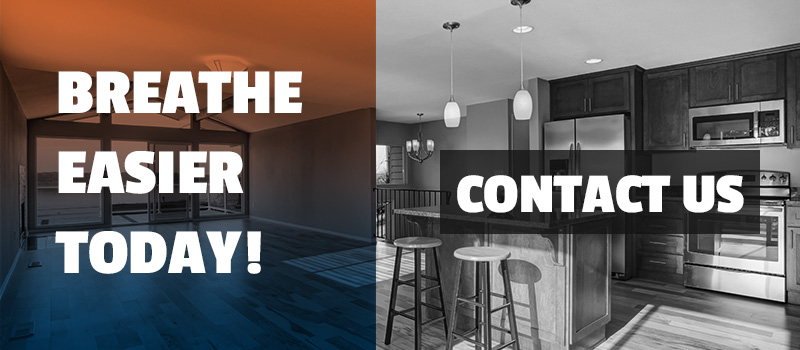 ARE YOU PART OF THE BETTER BUSINESS BUREAU? HOW IS YOUR COMPLAINT RECORD?
Your chosen business should be part of the Better Business Bureau. No exceptions! The BBB is one of the only trustworthy sources of information you'll find when it comes to determining the trustworthiness of a business. Look the company up on the BBB site and look at what complaints have been lodged as well as how the company handled them. Any company that has a bunch of complaints and doesn't stand behind its work is not a good choice.
DO YOU FOCUS ON DUCT CLEANING AND INDOOR AIR QUALITY? OR DO YOU PROVIDE OTHER SERVICES AS WELL?
A company with a wide range of specialties can be a bad choice because its technicians won't have the depth of knowledge you need. Your chances of getting excellent work from a company that offers carpet cleaning and other services in addition to duct cleaning aren't very high. That is why DUCTZ provides highly specialized duct cleaning services and works hard every day to make them better.
HOW WILL I BE ABLE TO VERIFY THAT MY DUCTWORK IS ACTUALLY CLEAN?
Ductwork is hidden behind the walls, so your chosen company should do everything possible to ensure that you see the effects of their work. For instance, many companies like ours use video cameras to assist the cleaning process. The footage can be used to show the customer the work that has been done. There's nothing like a good before-and-after! Making sure that our customers know that they got what they paid for is one of our highest priorities.
TURN TO DUCTZ
When you want to be able to breathe easy, getting your air ducts cleaned is incredibly important. Clean ductwork not only makes the air cleaner, but it also saves energy and makes life easier for your HVAC system. Whether you get regular duct cleaning or you have no idea when your air ducts were cleaned last (if ever), the team at DUCTZ is here to help. We proudly serve Florida, including Palm Beach and beyond. Contact us to learn more about what we can do!